Voted Best Place for a Children's Birthday Party 2 Years in a Row! 
Host your next event at the Historic Carousel & Museum!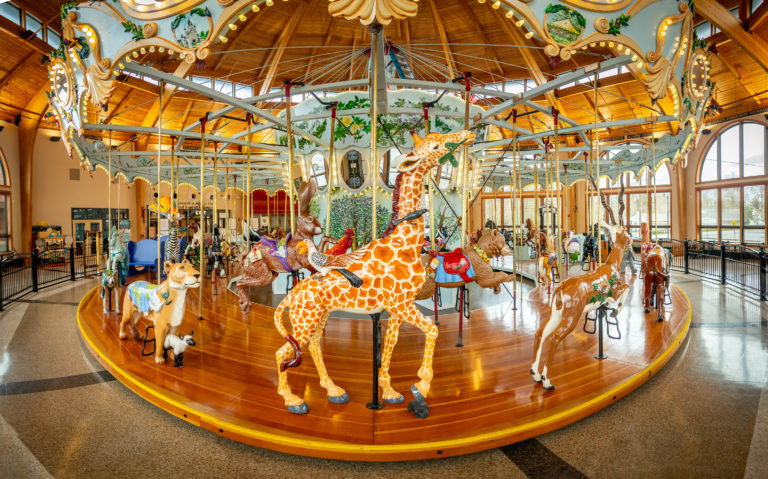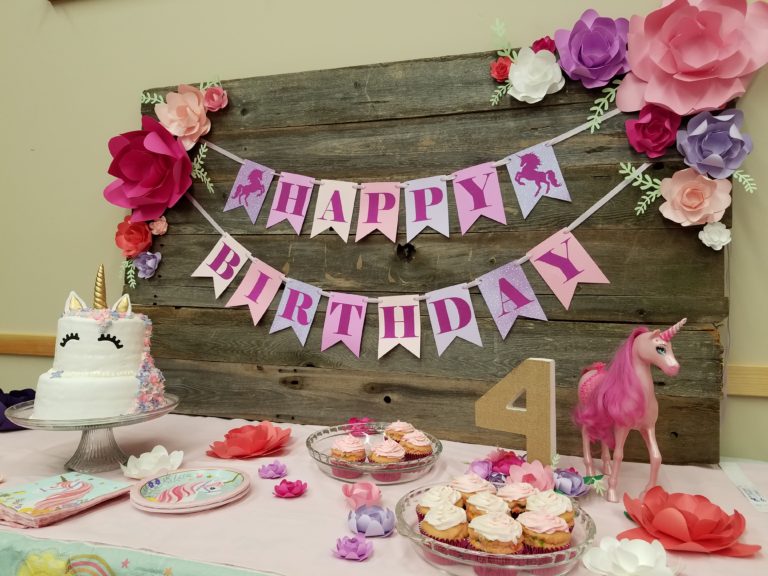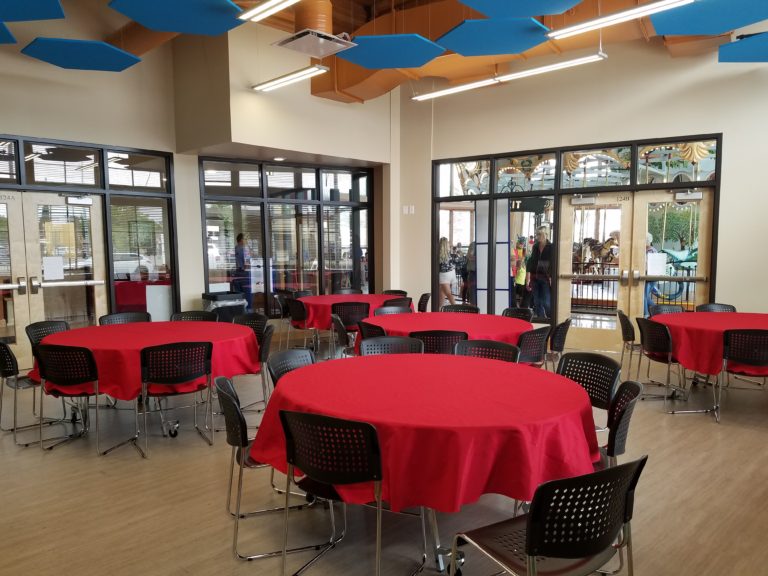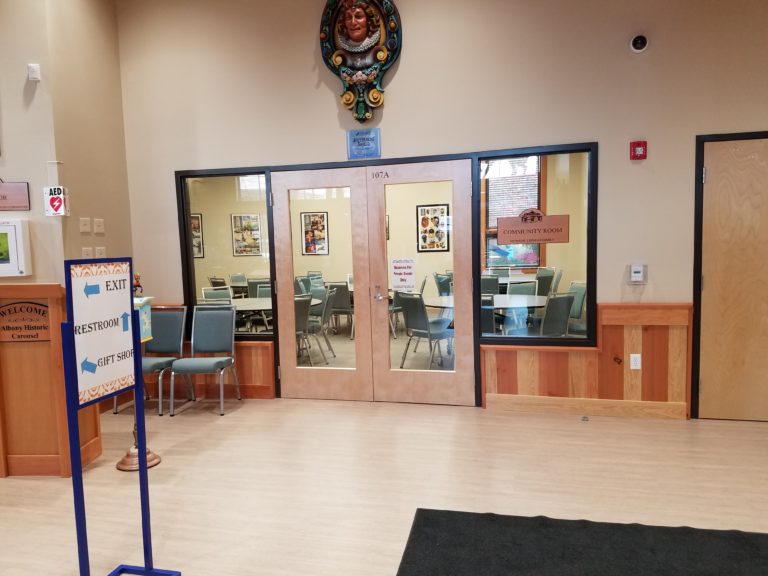 Share the magic of the Carousel with your guests when you host your event at our amazing world-class facility!
The Albany Carousel houses a historic 1909 mechanism and holds a menagerie of animals that have been hand-carved and hand-painted by our very own volunteer force!
We have 2 Party Rooms for you to choose to celebrate from, whether it's a birthday, shower, anniversary, or even a corporate meeting.
You can rent the whole Carousel for your special after-hours Private Event, too!
View Availability & Book Your Room Today!
Two Party Rooms to choose from for your special event needs!
Birthdays – Showers – Anniversaries
Like a 'festive' atmosphere? Choose Party Room #1 that's located right off the Carousel room! It's all glassed-in for easy viewing of the Carousel and is right next to the band organ. Or maybe you need a quieter room? Then Party Room #2 is the one for you! It's located off our Lobby area, down from the Carousel room. Our Party Room rentals include 10 ride bracelets that give you free, unlimited rides during your scheduled party time. (A $50 value!) Extra ride bracelets can be purchased for just $5.00 each.
Same Party Rooms, different option! Two great meeting spaces for your corporate event, group meeting, or company conference!
Need an economical alternative? Both of our Party Rooms are available to rent Monday-Friday at a reduced price for just the room rental. Have an early morning meeting? Let us know, we'll be happy to accommodate if possible. Party Room #1 is perfect for your club meeting or retirement party, while Party Room #2 is set up and ready for your private corporate meetings with 75″ TV for various presentation display options and a 70″ white board!
Looking For A Venue To Host Your Next Private Event?
Private Event Rentals are available for all your event needs! Perfect for weddings, receptions, retirement, birthday, holiday, and corporate events.
All private event rentals include exclusive use of the Carousel Room and both Party Rooms. Casual Cafe table arrangements around the Carousel Room. Free, unlimited rides for your guests during your event time. Tours of the Carving Studio optional.
Rental Rate: $350/hr (2 hour minimum)
Max Occupancy: 359
Availability: Monday – Sunday After Hours Only
Frequently Asked Questions
Can I bring food to the Party Room for our event?
Yes! You can bring store-bought, pre-packaged foods and beverages to your party room rental. Cakes, cupcakes, cookies, etc. are fine to be made at home, but all other foods should be from the store, restaurant, or caterer.  (Alcoholic beverages are NOT allowed while we are open to the public.)
Can I order food from the Concession Stand?
We have a great menu specifically for parties! Small bags of popcorn, single scoops of ice cream, pitchers of soda, airpots of coffee, tea, or cider, as well as, hamburgers, hotdogs, or chicken sandwiches. Please see our special party menu for special party prices!
We very much appreciate your support when you purchase from our Concession Stand!
Can I come early to set-up my Party Room?
Yes, you are welcome to arrive 15 minutes before your scheduled party time to set-up. If you need more time, please ask, we'd be happy to accommodate if possible. More time added to room will be pro-rated at the room rental rate.
Conversely, you will need to be cleaned up and out of the rental space at the end of your scheduled party time, so when you're planning on time, please allow clean-up time as well if needed.
Can I purchase extra ride bracelets for my party?
Absolutely! You can pre-order them now or the day of your party. They are $5.00 each and are only available with Party Room rentals. Just let your Party Room Attendant know when you arrive how many extra ride bracelets you'd like.
Can I bring my own decorations for my Party?
Yes, we know everyone has their own individual decor style, and we encourage you to bring your decorations. We have a magnetic strip with magnets over the 6′ cake table for you to hang your own banner or signs, and table-top decorations are encouraged. You are free to stick decorations to the glass or metal window sills in the room, however, you will not be able to stick or tape anything to our Party Rooms walls, cabinets, or ceilings.
Please be aware there are NO HELIUM BALLOONS allowed in the building, along with NO CONFETTI and NO GLITTER. Please ensure your guests are aware of this to avoid any embarrassing situations. (Non-helium balloons are permitted.)
Can I make a reservation outside of the website?
You sure can! You can email the Event and Marketing Coordinator directly at [email protected], or call the Carousel at 541-497-2934 ext. 11. We'd be happy to make all the arrangements!