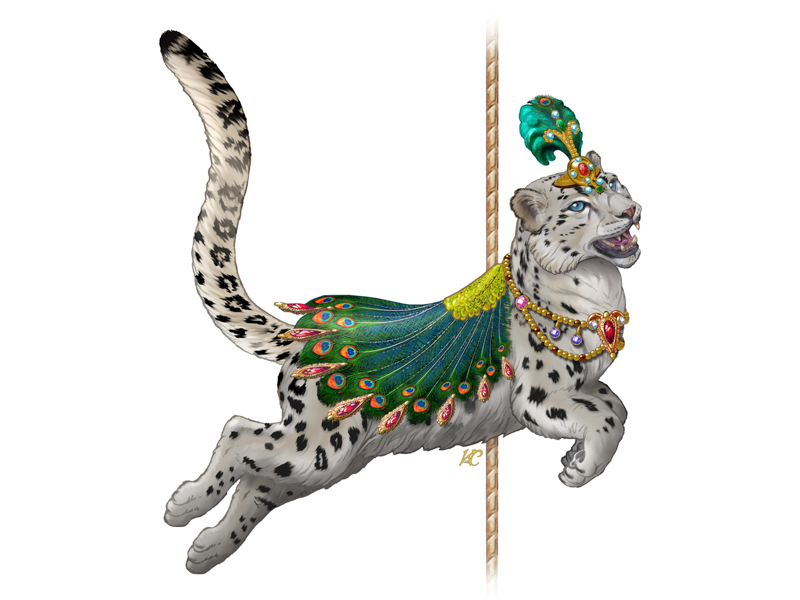 Rajah, the Snow Leopard
Sponsored by
Brooks and Rita Cavin
Rajah is an elegant Snow Leopard decorated in regal peacock feathers and jewels. Rajah has striking blue eyes and a white coat with black spots, some of which form a ring around a white center.

He is wearing a gold headdress with peacock feathers and blue, red, and gold jewels. His saddle is a fan of peacock feathers and red jewels. Inside the "eyes" of the feathers are Cavin family names. His necklace is formed of pearls and more multi-colored jewels.

With a tail nearly as long as his body, extending up and out behind him, he will be leaping around the inside row of the carousel with his head held high and his mouth open in excitement. He is a beauty to behold.